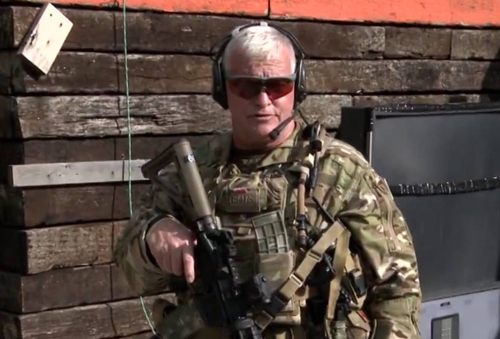 If you have not heard yet, Pat Rogers of
EAG Tactical
has passed away. Pat Rogers is a retired Chief Warrant Officer of Marines. He retired as a Sgt in NYPD, drove a taxi and was a Free Fall Photographer. Pat has written for Marine Corps Gazette, Precision Shooting, Tactical Shooter and SWAT Magazine. In 1992 Pat started EAG Tactical. I had scheduled a class with Pat but I got called to court for a trial last minute and could not go, did not get a chance to schedule another one, my loss. I remember the following video out take which gave a little glimpse into his style.
Instructors and teachers are those who impart the wisdom which they have learned from a lifetime of experience. A good instructor or teacher will transfer that experience and wisdom to their students effectively. Pat has done this to thousands of his students, and they will pass on that info to thousands more.
As a community, we have taken a great loss.